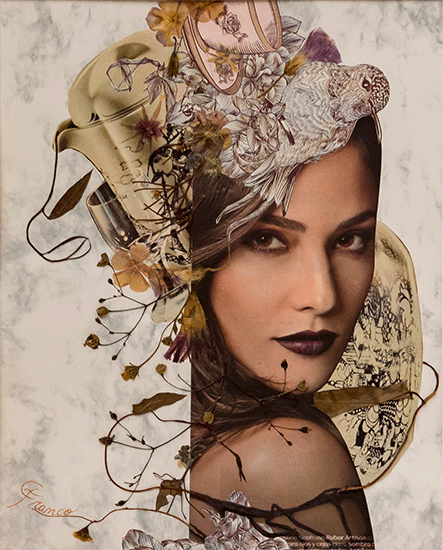 "Woman: Her Universe"

The protagonist in the collages is the image of the woman. In this case, the artistic technique I used was a mixture of materials: paper, vegetables and paint among others. They get the composition of several women who launch the sense of my work. Faces take us to a cyclic time and get us into the feminine character, consolidated by my choice of materials from Nature.

Both woman's idiosyncrasy and Nature merge and become an ornament: headdress. Ornamentation is not inherent, but a representative element characteristic of our gender in all ethnicities in the world.

Women in my collages try to show current faces from different cultures; some of them were fragmented but rebuilt, some others veiled, hidden. My work shows our universe and, since that instant our essence.


Credits:
Curator: Plastic Artist Pablo Curuchet
Texts: Prof. Jorgelina Balut
Translation: Prof. María Luisa Pemberton.